Affiliate Marketing In Simple Steps / Starting Your Business
Hey, my friend. Welcome to my new blog post where I show you how you can create a 6-figure business with affiliate marketing in simple steps. In case you don't know, affiliate marketing is a business model where you partner with a product owner to advertise his/her products or services, so you get paid a commission. As an affiliate marketer, you'll promote other businesses' products and/or services and earn a commission based on the sales you make and the terms of your contract.
The way this works is very simple: when you become an affiliate for a merchant's program, you agree to their terms and conditions and the merchant has a contractual agreement to provide you with the creative aspects to put on your web page.
You will be given a special link called referral link or affiliate link. When your site visitors click on that link, a cookie is placed on their computer on phone. If they make a purchase, the merchant's system automatically checks for the cookie and credits you with the sales according to the terms of your contract.
You can promote products and services in a variety of ways, but most involve placing affiliate links on your website for your visitors or in your emails for your subscribers. Now, let's see how you can make money online with affiliate marketing in simple steps.
1. First, Choose A Niche
Affiliate marketing has become more competitive in the recent past. Fortunately, it has not lost its money-making appeal. It's heavily performance-based, which makes it less risky for advertisers and merchants. In addition, the wide availability of this program makes it difficult to choose a program that will make you money.
I recommend you choose one of the evergreen niches from the following niche markets:
Health: people will always want to be healthy and lose weight. In this category, you can choose niches like weight loss, bodybuilding, teeth whitening, hair loss, depression, male enhancements, etc…
Wealth: this is anything that have to do with make money online. People will always want to make more money than ever, and if that's what you want to help people achieve, you can choose niches like finance, investment, online business, internet marketing, multi-level marketing, business opportunities, etc…
Relationships: product that helps people solve their family and relationship issues will always have a market. This includes love, dating advice, marriage counselling, getting your ex back, online dating, etc…
There are so many of them and it's impossible to not find a niche you are passionate about, that at the same time is something people need almost everyday. Here is a list of the common affiliate marketing networks you can use to find affiliate products to promote for free.
2. Create A Website And/or A YouTube Channel
You can create a YouTube channel for free, then make and publish videos talking about your affiliate product (its pros and cons) with a link to your opt-in page in the description of your video, because it's a great way to drive free traffic to your website.
However, if you are not good at making videos, create a website and start posting reviews to it. With product reviews, it's easy to include affiliate links in a natural way. Also, reviews encourage website visitors to find out more about your affiliate product for themselves.
To ensure you'll get results, write compelling content that sparks your readers' interest. In addition, be as thorough as you can, be empathetic toward your readers, mention the product's pros and cons and stay as objective as you can.
I've written a blog post that walks you through a step-by-step process to create your own blog website and you can read it here.
3. Build A Capture Page and Automate Your Affiliate Marketing Business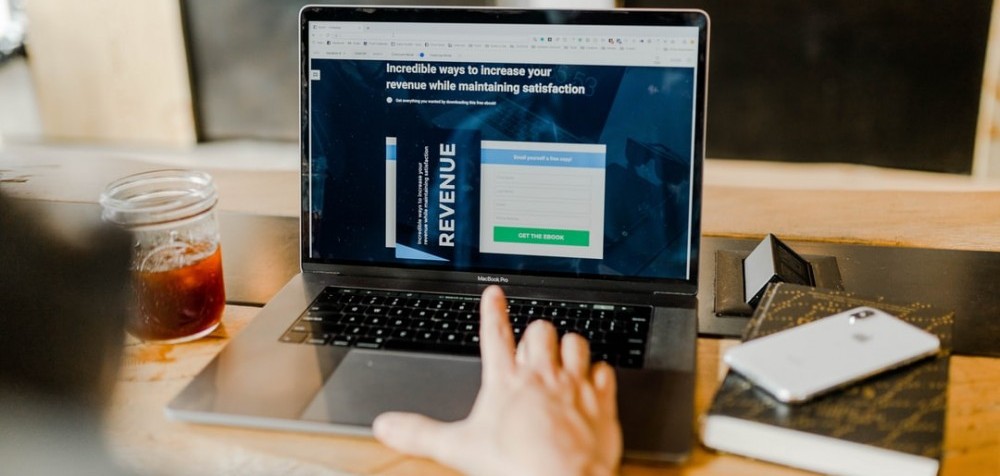 All you need to get started, once you've chosen a product to promote and created your website and/or YouTube channel, is a funnel builder like ClickFunnels.com (it's a drag and drop software and beginner-friendly) plus an email autoresponder like GetResponse.com or Aweber.com.
Inside ClickFunnels, you build an opt-in page where you collect your page visitors' emails and send them to a thank you page where you'll have a video of you telling them who you are, the benefits of the product you're promoting, then remind them they'll receive emails from you, and they should be looking for those.
Only after those steps that you can ask them to click on your affiliate link to go to the merchant's website. Never send visitors directly from your opt-in page to your affiliate website.
In addition, if you're not comfortable making videos, use your picture and write a story on a thank you page to engage them before they are sent to your affiliate website. If you are new and think you don't know how to do this, just create your 14 day free trial account with ClickFunnels and use the help button inside ClickFunnels to learn the basics.
4. Drive Fast Traffic to Your Affiliate Marketing Offers
You can run an ad on Facebook, Google, Instagram, or YouTube, but go for those only if you know what you are doing. You can search for anything on YouTube to have an idea on how it works, but I recommend you learn from those who've been there and done that.
I've spent thousands of dollars on those platforms with no return on my investment because I didn't know what I was doing. You can see the exact dollar amounts on my "about me" page here.
Now, must you wait until you know how to drive paid traffic before you promote your affiliate products?
I think NO, you don't have to wait. As we saw in step 2, you can use YouTube or a blog to drive traffic to your offers, but they are to be used for long term goals.
To keep your business up and running while you are learning how to advertise on those platforms, I recommend you use solo ads to drive traffic to your affiliate products. It gives you immediate access to traffic and less chance to make a mistake. In other words, your risks are very low if you ask someone to email his/her email list so they can visit your website and buy from you. That's what buying solo ads is all about.
There are so many places you can buy solo ad from, but to avoid receiving bad and fake traffic to your website, I use Udimi and recommend you do the same by creating your free solo ad account. It's my affiliate link and when you use it to create your free account, you will get a $5 credit to use on traffic.

5. Learn New Skills and Grow Your Business Fast
The methods outlined in this post have been responsible for thousands of successful online businesses that generate over $100,000 every single year if applied correctly. This is what made me my first $10,000 online. However, I'm not implying that you will make any specific amount of money here because I don't know what the efforts are you will be putting into this. What I believe to be true is that this will dramatically change your life if you don't quit and do what it takes to make it work.
One big question is: are there people who are making a lot of money doing this?
YES. So, if you are not getting results yet, there's a chance that you are doing something wrong. Research, learn new skills and apply them, create content and you'll get better results. There are a lot of resources on YouTube that you can take advantage of. But if you want something structured that only focus and teaches you what is necessary, a good place to go to learn the skills you need to build an affiliate marketing business in simple steps is ClickFunnels' 4-day FREE affiliate bootcamp summit. Inside that program, you will learn the strategies that will 10X your affiliate campaign results.
I also recommend you get these two valuable books by Russell Brunson, Co-founder of ClickFunnels, which are the DotCom Secrets and the Expert Secrets. They all are free; you'll only pay for the shipping cost and the books will be delivered to your address.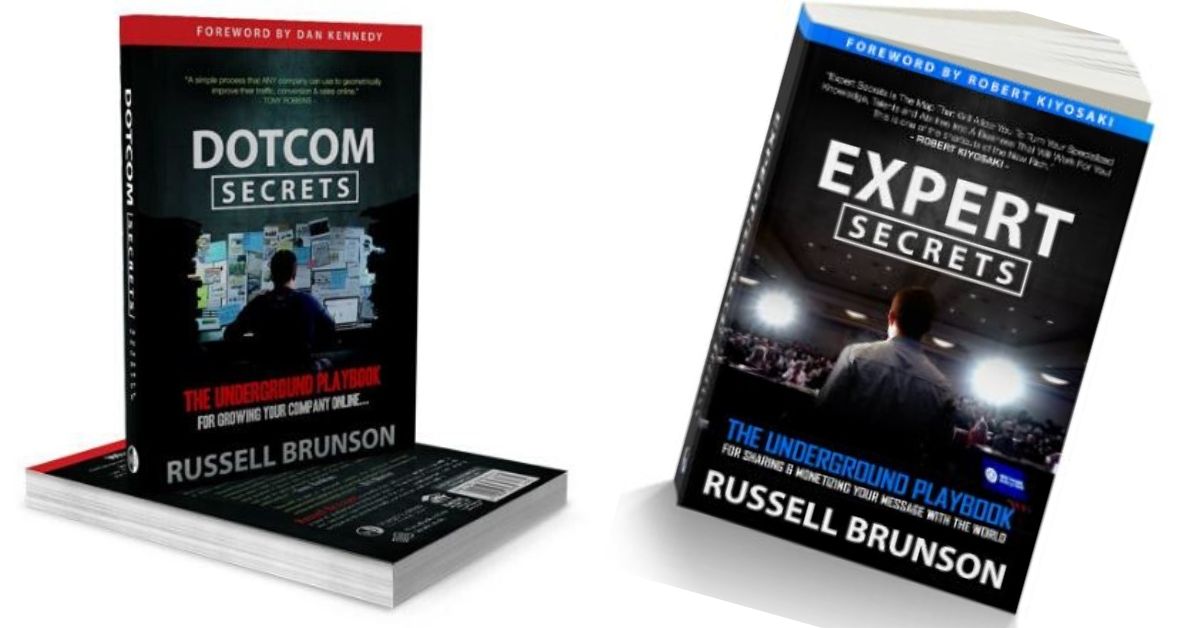 Here's What to Do Next
Now, all you have to do is to download my new affiliate book: Affiliates Guide To 6-Figures A Year. Inside, you will discover the secrets I use to make money online; you will get all you need to start and grow your successful affiliate marketing business.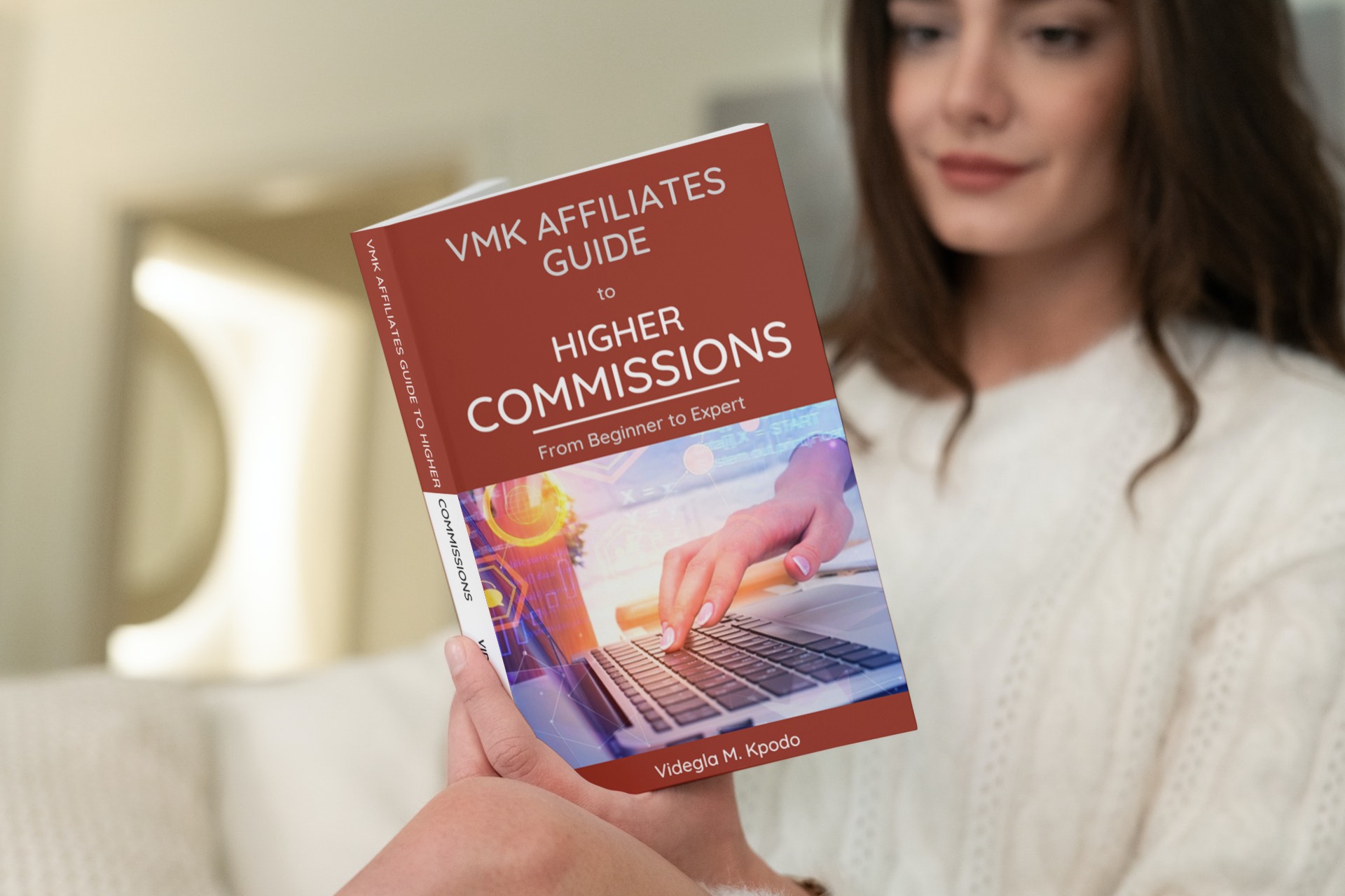 I hope you got value from this post where I showed you how to start affiliate marketing in simple steps. Now, share it with your friends and family on social media. It helps me help more people live life on their own terms. Also, if you have any questions, feel free to leave them in the comment section below and I will make sure to get back to you as soon as possible.
Follow me on Social media
My Facebook Profile || YouTube Channel
It's your time to shine,
– Videgla M.
P.S. In case you want to build a high-ticket affiliate business without losing money in the process, click here to learn more about the affiliate program I'm personally promoting to take my business to the next level and live the life of freedom I always wanted.