Best Small Business Tools That Will Grow Your Business
It's no secret that the online business industry is booming nowadays. Thousands of people are successfully using the best small business tools out there to build their online businesses every and each year. You won't know what's behind their success until someone tells you.
The newbies with no experience will grab affiliate links and share those on social media until they are tired and quit building the business of their dreams. Here's what most people don't tell you:
…. each and every successful online marketer is using the best small business tools out there to make their websites look professional, to automate part of their daily activities, to track visitors' activities and conversion rate so they know what's working and to modify for more results. Now my question is: do you know the type of tools you should use for your small business?
Different Types of Small Business Tools to Use
There are plenty of online tools you can use as a small business owner to take your business to the next level. But I must warn you: not all of them are worth your time, efforts, and money. Some of them are crap and you need to know so you always make an informed decision when investing into tools and software.
The basic tools you need to run your online business are:
A web hosting
A keyword research tool
A powerful page builder
An email marketing software
A tracking software
For the web hosting and the keyword research tool, I will give you access to a platform where you will get free training, free websites and free keyword research tool that you can use to get the job done if you need one. Now, let me break down the other business tools for you.
Powerful Business Tools That Build Webpages
One of the ways to build authority online is to own a website. You can build one if you use the free training link, I gave you in the previous paragraph. Once you have that done, another important thing to do when building your internet base business is to build an email list along with your business.
One of the tools you will use to do this is called a capture page builder, also called an opt in page builder or simply a page builder. The one I've been using is called ClickFunnels.
ClickFunnels is a software that enable people to grow their businesses through sales funnels. It's powerful, affordable and beginner friendly. In case you don't know what a capture page is, it's a web page on which you ask people to enter their email address to get access to your offer with the intent to send them follow-up email later to convert them into customers.
There are also options for you when you have your own website that you can learn how to build by clicking here. But I'm sure you will find ClickFunnels lot easier to use.
You can Try ClickFunnels for 14 days before you decide if you want to do this or not. But deciding not to do this is quitting because there's no way you will build a successful business online without collecting emails. Now, let's see the second tool you need to build your email list.
Automate With Easy-to-Use Business Tools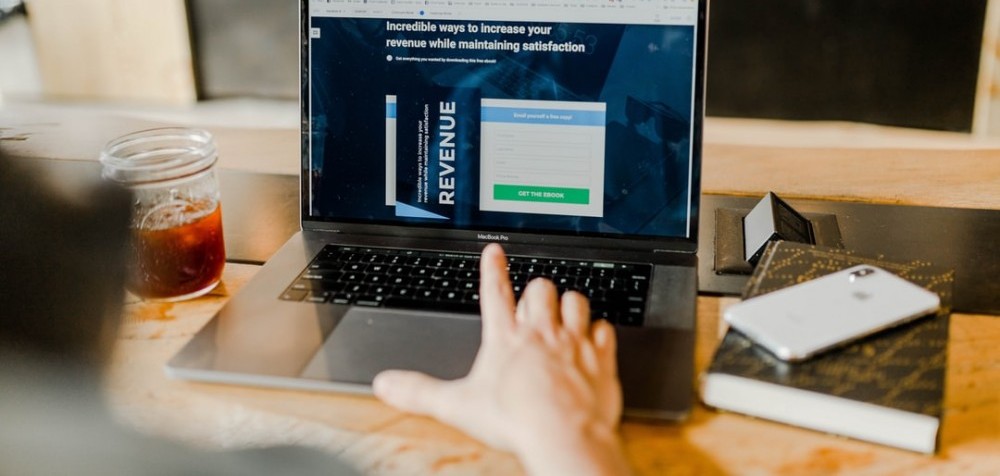 Having a capture page is just part of the list building process. When people enter their email address on your opt in page, you must have a system in place that will collect that email and send automatic emails to your subscribers depending on how you set up the system. The system you can use to automate the collection and sending of emails is called an email marketing software or an autoresponder.
Here are the most common and best small business tools you can use for this purpose:
Aweber email automation
GetResponse email marketing software
ActiveCampaign email campaign automation
And so many more…… coming with 30-day free trial, which is awesome!
From my experience, any of those will work. They are powerful and beginner friendly. You can get started with Aweber or GetResponse with less than $20 per month. My goal here is to provide you with useful information so you don't waste money and your precious time trying to grow your business online.
Now, let's see one more tool that's crucial when building a business on the internet.
Tracking Software That 10x Your Results
If you are new to online marketing, chances are you don't use click tracking software like Clickmagick.com. However, every online marketer who've been in this business long enough know that a tracking software is a "must have" best small business tool from day one of creating your online business.
With a tracking software, you create tracking links that help you see:
The number of people visiting your opt-in page
Where they came from
The device they've used to access your page
How many people visited your sales page
How many of them bought from you, and the list goes on and on…
Why would you want to know all this information? It helps you save money on traffic by providing you with opt in rate, click through rate so you know what is working. Knowing those numbers will help you to decide what you should stop doing, what you must change and what you should invest more money into.
For years, I've been using ClickMagick and they are doing a great job. They've put together a free guide that you can Read here.
If you are ready to create your account, click here now
Here's What You Should Remember
Building a successful business online doesn't have to be a complicated process. It's easy and fun, just that it requires some basic settings that most people don't want to spend their time and money doing. You can at any time get the best small business tools out there, use them to grow your business.
I mentioned how important it is to have a page builder like ClickFunnels, email automation software like Avtive Campaign, Aweber, or GetResponse… For the web hosting and the keyword research tool, I mentioned a platform you can get access to for free and get help from affiliate marketers like you to have the job done.
If you ever need a hand or have any questions, feel free to leave them below and I will be more than happy to help you out.
I wish you all the best!
– Videgla M.