12 Small Business Tips That Will Help You Grow Online
When you search online for the keyword small business tips, you will be overwhelmed with the responses you get from people who've been there. They all speak from their own experience and learning from other people's experience will save you from years of trials and failures.
I started this online journey a few years ago and it's my pleasure to share with you 12 small business tips you can use to grow your business. These tips apply to anything you do online including all your affiliate endeavors. Now, let's see what those tips are and how they can help you take your business to the next level.
1- Find A Niche That Satisfy A Need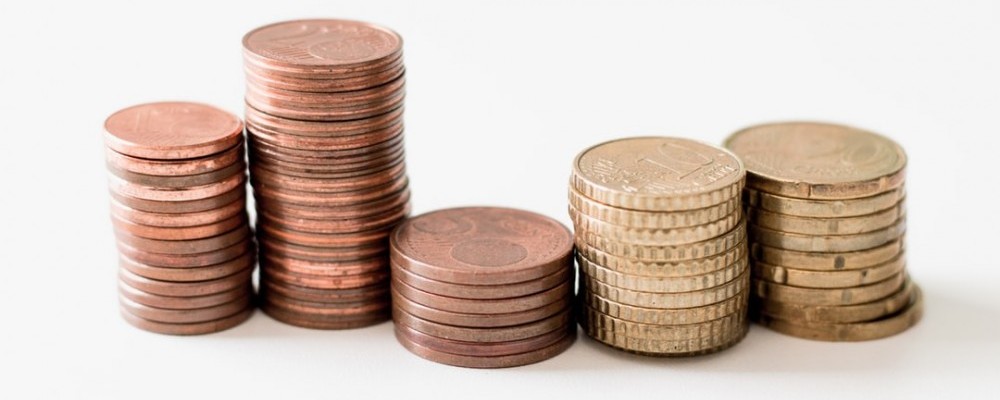 There are so many things you can do online to make money. Here's my question: why not do something that you love? One of the small business tips you can use to have success online is to sell a product that you are passionate about. If you have some experience with online businesses, you will know that there are always ups and downs on the way to build a business. When those tough moments come, you will need to love what you do to hang in there trying everything you can to make it work.
It's also important to choose an evergreen niche, something that has to do with health, wealth, or relationships. They are products that never lack demand. There are a lot of them and I don't think you couldn't find a product that you love.
In addition to that, your product or service must solve a problem or satisfy a need like helping people lose belly fat, or making money online, or giving people dating advice. Selling a product that people are actively looking for is a big factor to your success online.
2- Get Advice From People Who've Been There
One of the biggest mistakes you can make when starting a business is to think that you know everything and refuse to leave room for more learning. I totally agree and advice whoever want to listen to me not to wait until they learn everything there is to know about something before they start taking action on it. But you must have an expert somewhere that's ready to guide you through the process.
There's always, somewhere on the internet, someone who has done what you're about to start. Reach out to them, opt into their email list, buy their courses, learn from them as much as you can. It will save you years of trials and failures and that's a strong push to your success as a business owner. Just don't wait till you learn everything before you start taking action. You will figure things out while acting on them.
3- Be Specific And Keep Your Goals Simple
I previously discused the fact that you should choose an evergreen niche markets like health, wealth, relationships. You must understand that it's confusing to say that you have a business that's helping people stay healthy. If that's true, then you are helping people with anything related to health and that is wrong.
You must focus on just one aspect of staying healthy. Either you are in weight loss, bodybuilding, teeth whitening, hair loss, depression, or male enhancements and so many more related to the health niche market. You have to be specific about what service your business provides or what products it sells. Not being specific with your business goals is another way to confuse your customers and a confused mind is never ready to trust and purchase.
4- Know The Cost Of Starting Your Business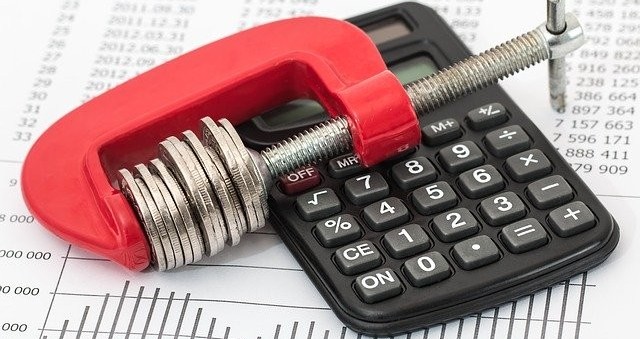 Before you jump into anything online, you need to know what it's going to cost you. Luckily, building a business on the internet does not break the bank. But you still need to know the minimum amount of money you must pull out every month to keep your business up and running. Here's where come some small business tools you must learn about and use to build your business.
Every successful business that you see online has a system that operate behind the scene making things easy and doable for the business owner. Here are some of the tools you will need:
A page builder like ClicFunnels that you can use to build capture pages and funnels, which cost a minimum of $97 a month and 14-day free trial.
An email autoresponder like Aweber, or Getresponse, or Active Campaign, and so many more that will cost anywhere around $27 per month with 30-day free trial.
A platform to build your websites. You can use the same platform I use to create my websites. It's free to get started but you can go premium with just $29 per month. They have an awesome affiliate program, and you don't need to pay for any other program to have a product to promote if you want to be an affiliate marketer.
A Gmail account that you will use to create a YouTube Channel for free if you plan to use video marketing to promote your products.
As you can see, with less than $200 a month you can build a business online that will look professional.
5- Focus On Just One Business Model
I don't know the sure way to success, but I know one sure way to failure which is jumping from one business model to the other, commonly called the shiny object syndrome.
You may have heard about the phrase "multiple streams of income" which means building more than one source of income online. It sounds great, but what you must know is that embracing more than one business model at a time will make things harder for you.
Even if you have in mind to build multiple streams of income, focus on just one business model until you have success with it before you think about building another stream of income. I recommend building your business to the point where you earn at least $10,000 per month before you jump into something else. Do it this way and thank me later.
6- Don't Quit Your Job to Start a Business
One of the things most people don't tell you is that getting results from your online business takes time. Plus, you need to invest cash to keep your business up and running. Where do you get that cash from when we know that your business is not going to generate any sustainable revenue for you in your first 6 months? Don't quit your job!
The cash you will invest to grow your business will come from the job that you do. Start with building an online business on the side while working a 9-to-5 jobs. And I recommend not quitting your day job until you start making double of what you make working for someone else consistently for 6 months before you safely plan to quit your job.
7- You Can't Afford to Be Shy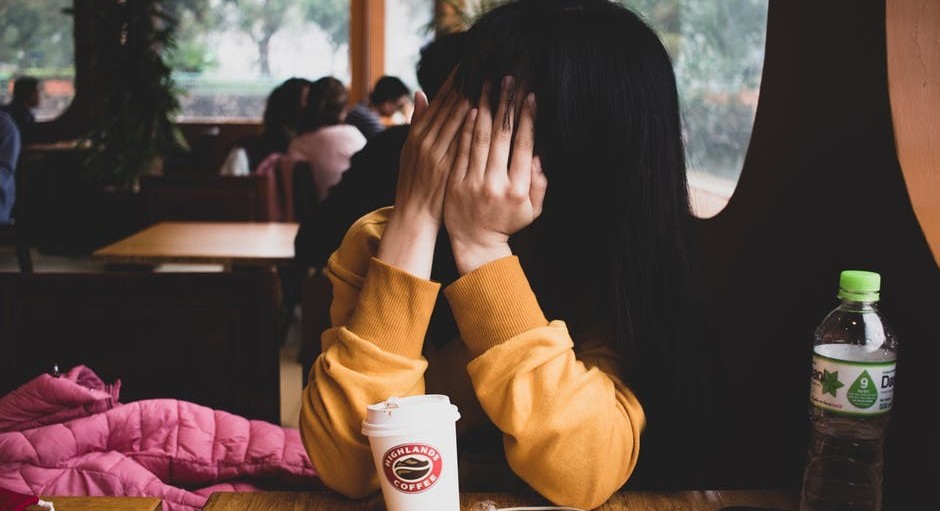 Look at the leaders you know in your country. Are they shy? I believe no. If you want to be successful online, you can't afford to be shy. It will betray you and make you vulnerable. If you chose not to do video marketing, you can stay behind the scenes, write your blog posts and promote your business.
These days, people love watching videos and from my own experience I can tell you if you want to have tremendous results online, you need to get on camera. If you are shy, your videos will suffer from it and end up destroying your reputation. Your first videos will not be great, but you must be willing to learn new skills to take the quality of your videos to the next level.
If you are shy, it's time to get over it. Be confident and show it in your videos. Learn to market and you will see that in no time your videos will start driving traffic to your websites. You can always check my YouTube Channel here.
8- Join A Community to Get Support
Welcome to the online marketing world! One of the important stuffs to know is that if you are trying to build a business online, you are going to be lonely. I'm sorry, but that's the reality. The online world is so lonely. If you can remember, we start building a business online when we went more freedom, more time, in general more happiness.
As I explained earlier, you can be happy if you constantly feel lonely. There are online communities that you can join to interact with your fellow marketers. If you can find people that do the same thing as you, that would be great.
I love blogging and I belong to a blogging platform where we come together, communicate and give support to whoever needs it inside that community. It's a great way for me to get help and maximum support from people who've been there before me.
9- Outsource If It's Not Worth Your Time
Not knowing how to do something shouldn't normally stop you from taking action on what you want to do. There are a lot of places you can go to and have whatever job you need help with done. One of the key things you must focus on when you want a maximum result in your business is to save time. Time is the number one asset every business has.
If your goal is to make $108,000 a year, that's $9,000 per month, $300 a day and if we suppose you will be working 8 hours a day, that's $37.5 per hour. If this scenario describes what you want, you cannot afford to do works that you can pay someone to do for you for 10 or 15 bucks per hour. Outsourcing them is the right option in this case.
When you need those types of services, you can go to fiverr.com, or upwork.com, or freelancer.com to hire someone to do it for you. Focus on doing only things that are worth your time.
10- Always Remember Existing Customers
Under the section where I talked about knowing the minimum cost of your business, I mentioned email autoresponders that you can use to send automatic emails to your subscribers and most importantly your customers. Convincing people to buy from you the first time is really hard but selling to an existing customer is the easiest way to make more money online. A customer is a buyer and will always buy related products.
Using your email autoresponder, you must remember your existing customers to send them emails providing value and promoting additional products that they may need. Your subscribers, your email list, that's the blood of your business. That's what your customers are for your business. Always remember they will make you money more than anyone else.
11- Build Your Brand
Companies got shot down. If you are an affiliate marketer promoting someone else's products and/or services, you might want to put yourself in front of the game. Let your audience or your website visitors know you. If you created a business and gave it a name, promote your affiliate product under that name.
It's always wise to have a logo for your business. Something visual that the world will see and relate it to the name of your business. You can go to canva.com to make one or if you want to outsource it, go to fiverr.com to have someone do it for you.
12- Understand the Rules of Law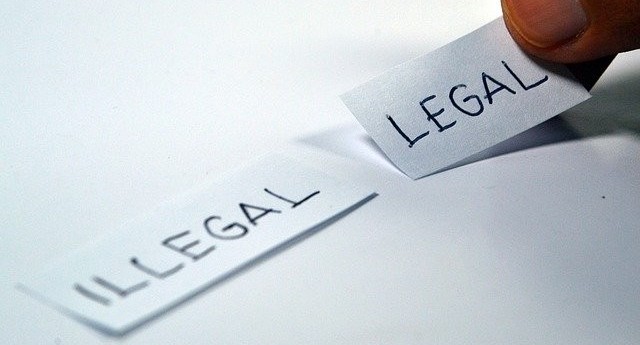 I briefly mentioned you give your business a name. That business you created does not exist legally until you register it with the appropriate entity. I recommend creating a Limited Liability Company (LLC), but I'm not an attorney or a lawyer giving you any legal advice. You should check what's required in your country or in your state and follow the rules of law.
It also comes with paying taxes, and again do your own research to have this part of the job done and done correctly. Only then that you can sleep well while making money online.
Interested In Learning More About Me?
I'm the founder of VMK Maketing which objective is to educate and inspire people all over the world so they can successfully start and grow their online businesses and become the "financially free" people they've always wanted to be.
We mainly focus on Affiliate Marketing because we've seen this as the fastest way to build and grow a successful online business. In the process, we'll show you how to build an email list, a valuable asset that you will use to grow your business even faster than ever before.
We'll show you the way to leverage the power offered by the Internet to make money whenever you want. It doesn't matter if you sell your own digital products, do affiliate marketing or start your e-commerce business.
I hope you enjoyed this post about small business tips that will help you grow online. If you still have questions, make sure to leave them in the comment section below. I will do everything I can to answer them as soon as possible.
It's your time to shine.
– Videgla M.