Sendlane Review – A Reliable Email Automation Software?
I heard a lot about how powerful Sendlane email automation is in spite of their being new in the industry. As an email marketer looking to increase my revenue through email marketing, I decided to give it a try and surprisingly it has nothing close to all the good things people were saying about them. Most of the reviews out there do not say anything close to what the title says. This Sendlane review is different.
I'm going to tell you my experience with Sendlane so you can decide if it's a reliable email automation software to use.
But first, let's see what's good about Sendlane that you don't see very often in this industry. Then, we will talk about the issues that make it difficult for me to recommend them.
Sendlane Review: Things They Do Beyond Average

I've been using Sendlane for 3 months now but I'm just a few days from closing my account. Do you want to know why? It is because they didn't meet my expectations. I will explain this later, but there is one thing they do so well which is their customer service.
Sendlane has one of the fast response customer services out there, they have friendly account managers and compliance specialists.
Anytime I had issues and submitted a ticket, there was someone ready to provide a solution in no time. The reply would come in within minutes if not instantly. There was a sort of friendship that developed whenever I was in communication with the head of customer service. I personally give them a 5-star for the support.
Unfortunately, this excellent customer service didn't outweigh the things that are going wrong with this company. While you read the rest of this review, keep in mind that they are one of the youngest in the industry and this could be the reason why they are having the issues I'm going to talk about.
Should You Use Sendlane Email Automation Software?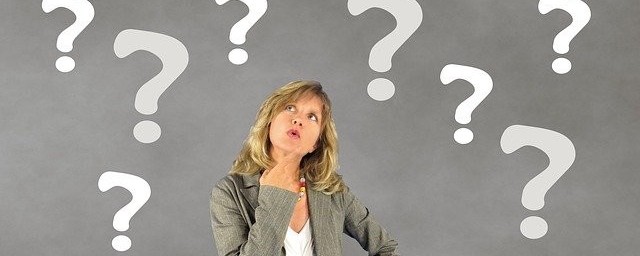 At the time of this post, Sendlane is updating their entire system, changing their website, adding more features etc… and as a result, their users are going through hell to have their content delivered and get accurate data analysis.
The first problem with Sendlane is their delivery rate: it sucks!
As you can see in the screenshot below, my open rate is on average 2% in my Sendlane account which is unacceptable. The tests I conducted showed most of the email I send goes to the spam folder. Their Compliance Specialist raised this low open rate issue but instead of accepting their low delivery rate, they put my account on double-opt in and manual approval.
Quote: "After reviewing your account and running a few tests, I have concluded that your source of traffic is not engaging with the content you are sending them… I ran a few tests to gauge your delivery and was able to inbox your content to all of my test email accounts. In the meantime, I have put your account back on double opt in as well as manual approval " The Compliance Specialist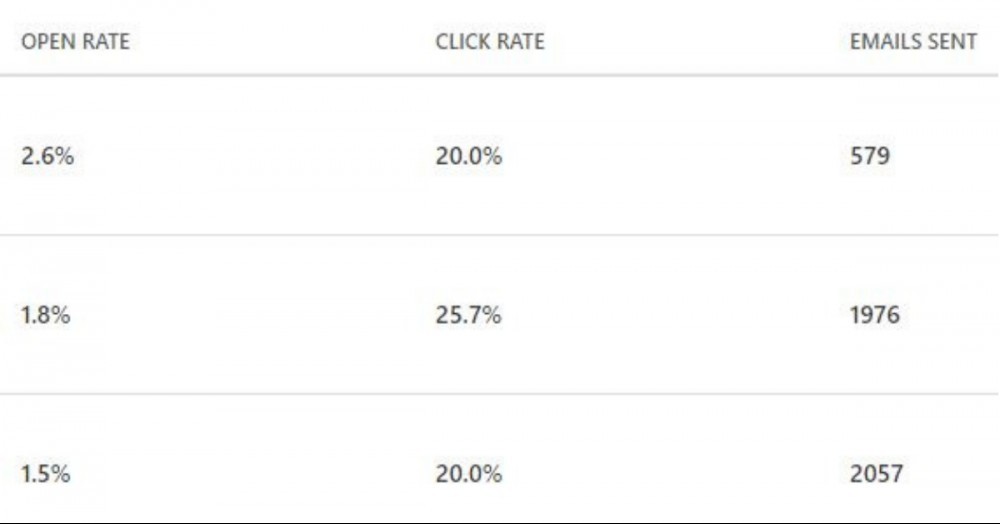 I conducted another test to see how my account behaves after their changes and here is what I found again. The confirmation message they are sending on my behalf to my new subscribers also goes to the spam folder. See below…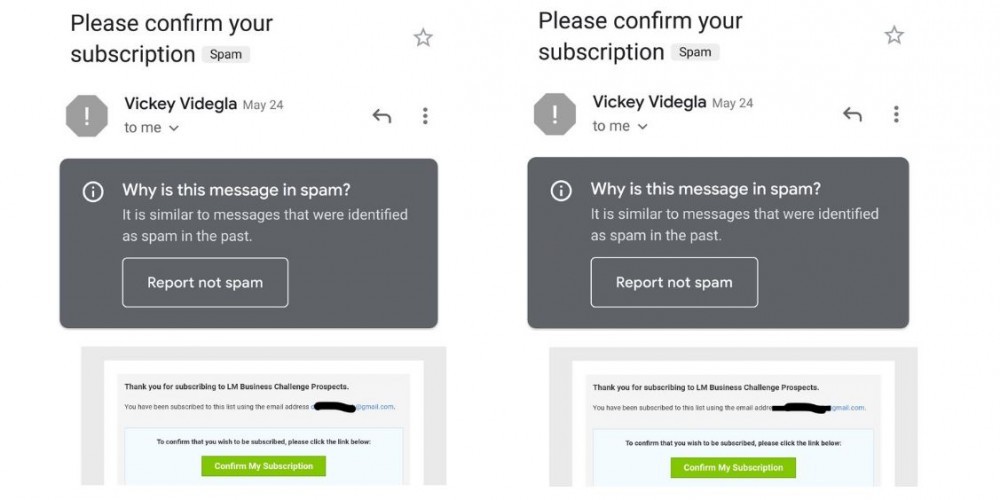 If you are new to email marketing, let me tell you this: no email marketer or list builder will accept to build their list with double opt-in activated on their account. It drastically reduces your opt-in rate. Worst, with Sendlane, the email they send on your behalf asking your subscribers to confirm they want to receive emails from you is not even inboxing.
The second problem with Sendlane is their data report discrepancies
Sendlane stats are nowhere close to accurate. Let's say 3 people unsubscribed when you send your broadcast email and it says 0.3% of the people who received your email unsubscribed. In that same report you got 12 clicks and it says 13% of people who received your email clicked.
The numbers make no sense to me and I can not see how I will trust their data to be accurate with all these discrepancies.
More, there is a huge number of inactive emails in my account and I doubt all these subscribers never opened any of my emails. Here comes again the problem of their low delivery rate I mentioned before in this Sendlane review.
In my opinion, all these people never received my emails in their inbox; and the results I got when I conducted a test with a different email service provider using the same traffic source proved I'm right. (I will get back to that in a second) Of course, it doesn't surprise me they didn't admit the discrepancies in their data report or the low delivery rate their system generates. Who will do otherwise? See the screenshot below…

The Funny Part of How Sendlane System Behaves
Their API is very basic and does not allow you to update your existing contacts. Inactive contacts are inactive (for lack of better word) and as such, Sendlane doesn't send them my emails anymore. All I can do about them is "Export" or "Delete".
Here again, the "Export" function behaves funny. Whether you are viewing your "active contact" list or your "inactive contact" list, when you choose to export your list, the file they send you is a mixture of your active contacts and what they call "inactive contacts." I also suspected they don't remove people who unsubscribed from my mailing list. This is a fact! It happened and it's horrible.
When I imported those emails into my new email autoresponder software and started emailing that list, it's a lot of unsubscribes, bounces and spam complaints that were reported. I could have been banned from using their software if I didn't stop emailing that list.
In short, Sendlane doesn't have a system that accurately separates subscribers based on their activities or remove your subscriber's email from your list once they unsubscribed. Consequently, an email list exported from Sendlane is useless.
As a business owner, I got to keep going. I need to efficiently run my business. So, I decided to use a different email marketing software and I created my GetResponse Account. Here are my first stats.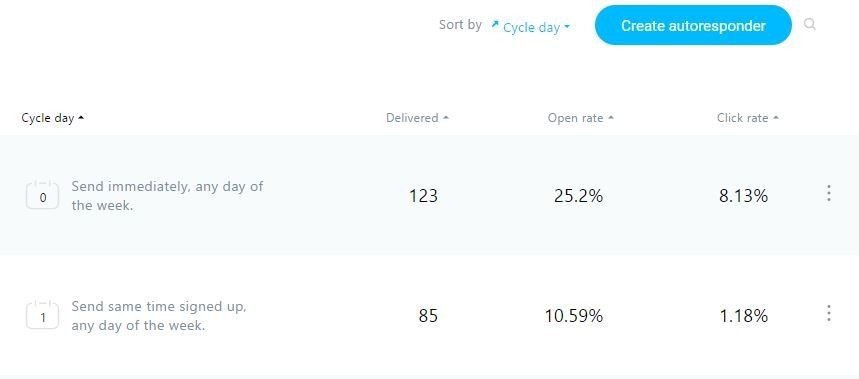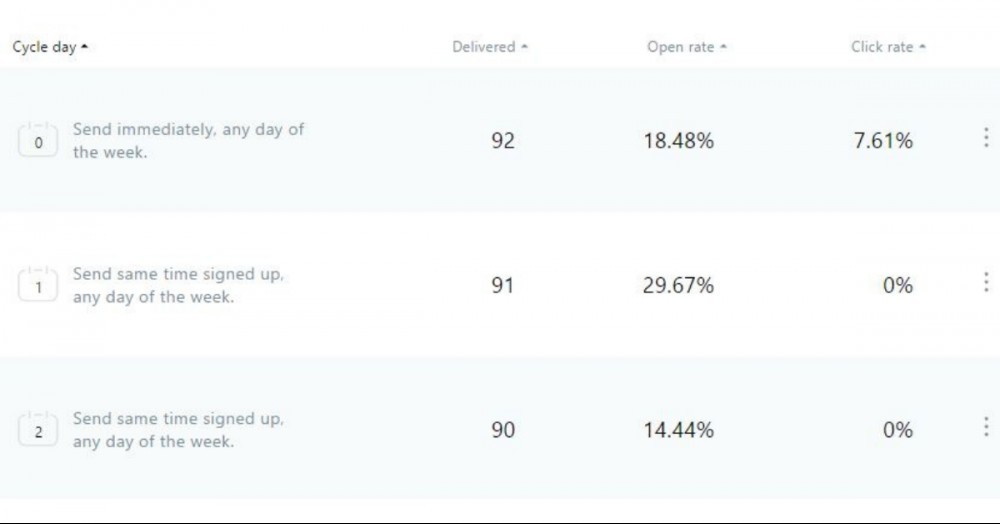 A few clicks received from the same traffic source, and you can see the result I'm having here is way better.
Here Is My Concern As An Email Marketer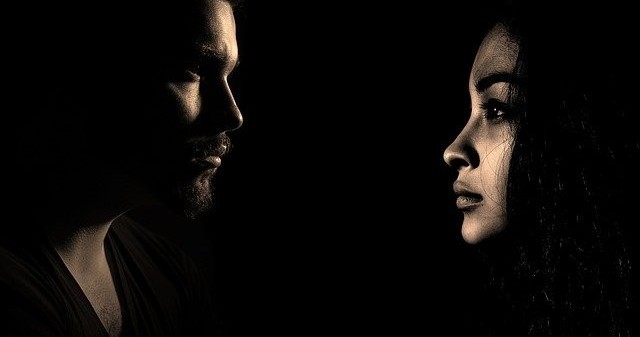 When I send my emails, I expect them not to go to my subscribers' spam folder. I know for fact that with Sendlane, I'm very far from reaching that goal.
Also, if I succeed in delivering my emails to the inbox of my subscribers, I need accurate stats to know how they perform and decide what to do to improve my results. Again, the way the system works today, Sendlane does not provide accurate data reports that I can rely on.
If you are not new to email marketing, you know how frustrating this is to be getting 1-2% open rate when you send your emails. It's discouraging and horrible. Most importantly, when you notice after all that you were doing something right but the system you are using was misleading you, it will make you mad.
That's exactly why I decided to switch and close my account.
I don't think Sendlane is a good choice for you if you are looking for an email automation software to use for your email marketing. You will only use them if you don't know what you are doing.
In case you want to check them out, go to Sendlane.com to see if they have a better email automation platform that you can use and rely on. But I don't recommend you do that if their system is not fully updated.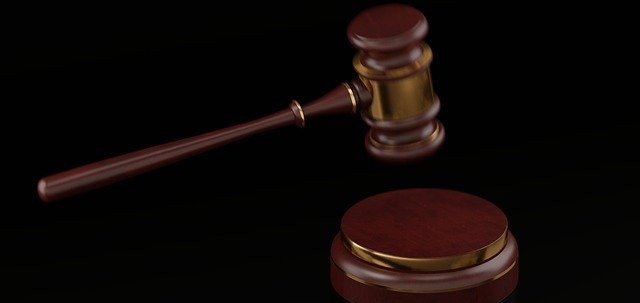 After you have read this post, I think I will be doing you a disservice if I don't point you in the right direction. GetResponse is where I went to when I was lost, and they are doing a great job. I strongly recommend them. If based on the results I previously showed you want to follow me and use the same email autoresponder I use today, feel free to Start your 30-day free trial with GetResponse here.
Alternative to GetResponse
In case you don't want to go for GetResponse, Aweber will also be a great choice. They have similar functionalities compared to GetResponse with a slight difference in prices. They also have a 30-day free trial that you can get here.
If you still need to look further, go check ActiveCampaign.com
I hope you enjoyed my Sendlane Review. However, if you have any questions, leave them in the comments section below and I will make sure to answer them as soon as possible.
Follow me on Social media
Facebook Profile || YouTube Channel
It's your time to shine,
– Videgla M.