Ways To Make Money With Your Online Business
If it ever crossed your mind to stop playing around and be serious about your desire to build a successful affiliate marketing business, this post will be one of those you will want to read over and over again because I'm going to share with you the best ways to make money with your online business.
In fact, the strategies I'm going to share with you in this post are those same techniques I learned from Jah Abraham, a 22 billion businessman, who quickly put in my mind that doing business online has to be done following a defined strategy.
So, the profit activators, as he calls them, are going to be my focus but in addition to that I will share with you the criteria you must consider when choosing an affiliate program to promote. But before then, let's see in the paragraph below how most people believe affiliate marketing sales look like.
Copy And Paste Links On Social Media To Make Sales
When I was starting my journey to become a successful affiliate marketer, the first place I heard about an opportunity to stay home and start making money working from the comfort of my home is on social media. If this is not the first time for you to read about this topic, chances are you heard about online business opportunities on social media.
The fact is, the way it's laid out on those platforms put in the mind of those who read or watch it that making money with affiliate marketing is easy. You can see post that literally say, "If you have a Gmail account you can make $150 per day" or "Do you have a PayPal account? 10 Facebook friends equal $50 in your account" or worst "If you can copy and paste you can make $3,000 per week with our new business opportunity"
But here's what most people will never tell you. You don't just copy and paste to make money online. It doesn't just take copy and paste skills to be a successful affiliate marketer. It takes more than that: to be successful with any business, you need to learn new skills, acquire new ability and knowledge.
But enough with that. What are the 3 profit activators taught by Jah Abraham that's making people succeed with their affiliate marketing business?
Get More Customers to Buy Your Products
This is the first profit activator. If you want to build and grow a successful affiliate marketing business fast, you need to go out there and get more people to buy your products. You must get more customers to buy your products. I'm talking here about using pay per click advertising to grow your business.
I am talking here about using Facebook, Instagram, YouTube, and the others to drive people to your product page and eventually turn them into loyal customers.
You may be thinking you don't have enough money to use paid advertising but with just $5 to $10 per day, you can drive a good number of buyers to see your products. If that's still too much for you to handle, click here to read my blog post on how to make money with your online business without investing a penny.
With that out of the way, let's see the second profit activator that is going to make you even more money if applied correctly.
Do Repeat Business with Your Existing Customers
One of the most common mistakes that people make when they start to be serious about getting customers to buy their products, when they start applying the step described above is to not market their products and services to their existing customers.
Being successful in this business doesn't just take the ability to go out there and drive people to your offers using pay per click advertising, but also require you to do repeat business with your existing customers.
This is something that can be done by promoting to the people who bought from you in the past a membership course that they will be paying for every month in order to access your products or services. It most of the time cost less than $100 per month and assures that you have passive income coming in even if you don't get new customers to buy from you.
Now let's see what Jah Abraham defines as the profit activator #3 that takes businesses from 6-figures to 8-figures per year.
Promote High-Ticket Products to Increase Revenue
As you may have noticed when reading the sub-title above, the third profit activator is all about promoting high-ticket products and services to your existing customers to increase revenue.
I call high-ticket product any offer that pays $1,000+ in commission anytime one of your referrals buys it. It's not wise to send cold traffic to those offers as it will not convert. The right way to make those sales is to promote them to those who have shown interest in your products and services, those who once bought from you.
But before you can apply the strategies I showed above, the affiliate product you want to promote has to be chosen wisely. So, before I conclude this there are some criteria you must consider when choosing an affiliate product to promote and I am covering those in the paragraphs below.
Criteria to Consider When Choosing an Affiliate Product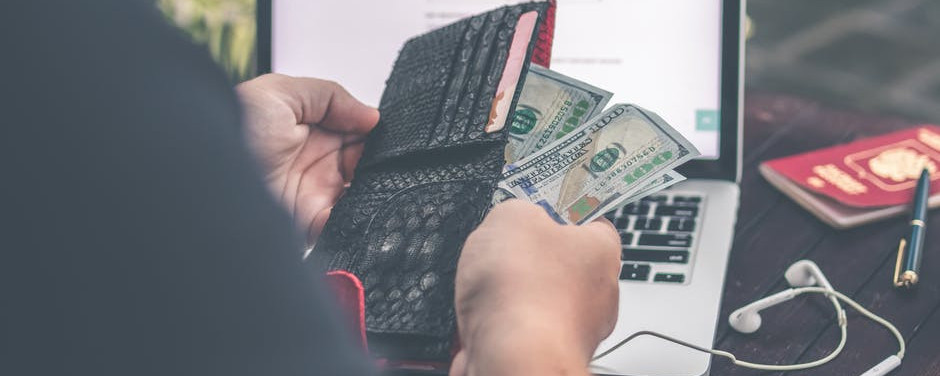 There are thousands of products you can choose from on the major affiliate networks out there, but all the products are not created equal. You might want to follow some rules whenever you are about to choose your affiliate product to promote.
The product that's worth promoting as an affiliate marketer has to be location independent. It has to be a product that you can promote anywhere in the world to anyone that is interested in buying it no matter where they are on this planet earth.
To be location independent the product has to be promoted online. In addition to the product being promoted using a laptop and an internet connection, selling a digital product will also help. You might want to avoid putting yourself in annoying and frustrating situations while promoting your affiliate products online.
Check the product value: it needs to be something that solves a specific problem. In addition to the product being evergreen, if it solves people's problems, those in need will be buying it over and over again.
Make sure the profit margin is high enough so you are not forced to get thousands of new customers before you can make decent money that will allow you to eventually quit your job.
It's always profitable to join affiliate programs that will place a cookie on the referrals you send them for life. This allows you to still be eligible to earn commission on anything that your referrals will buy in the future as long as you remain an active affiliate for the company.
Also, make sure that the product is promoted using a sales funnel that offers low price, recurring, and mid-price level to the customer before they go to the thank you page in the funnel. In addition, I personally love companies that provide sales materials like ad images, ad copies, and email templates to their affiliates.
The process to select a product that meets all those criteria can sometimes be overwhelming and complicated. I've done that job in the past and if you want to skip the trials and errors, go here to check out my #1 recommended affiliate program to promote. It's for you if you are serious about building a successful affiliate marketing business online working from the comfort of your home.
I hope you found value reading my post. If you do, feel free to share it with your family and friends on social media and if you have any questions, leave them in the comment section below and I will make sure to get back to you as soon as I can.
Please, use the links below to follow me on Social media
My Facebook Profile || YouTube Channel
Thank you for your time on my website!
– Videgla M.